MIVA 2600XL High Speed DI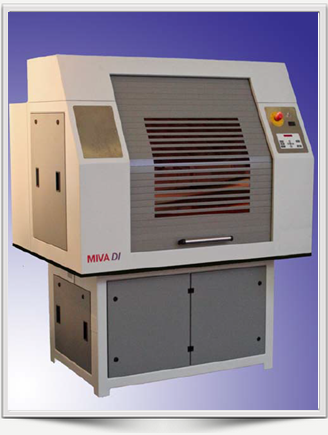 LED Direct Imaging
Miva's LED Direct Imaging Technology is the first of its kind coupling precision optics, HD DMM and proprietary LED Array to deliver a digitally defined, high UV power images to photo-sensitive substrates. This approach to projected imaging has been Miva Technologies' core competence for over 20 years with 500 installed systems worldwide.
The 2600XL xDI system is a high speed, resolution flexible targeted at users that are budget sensitive and need direct imaging for more technical and production oriented reasons. Field upgradeable with additional light engines and/or resolution upgrades provides the user maximum production flexibility and growth without high entry costs. 
The system's cost of operation is the lowest in the industry with a 3 year warranty on the LED light source, low power consumption and high tolerance for dust. Taking less space than a conventional exposure unit and tolerating a similar environment allows for relatively easy conversion to direct imaging.