Lamination Tooling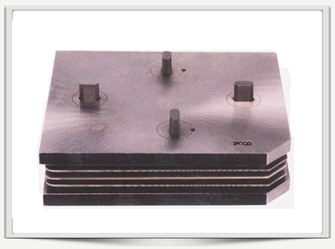 TADCO TT™ Tooling offers similar benefits to TADCO's Super Tooling™, but allows for field replaceable bushings while retaining an extremely tight tolerance.  TADCO's exclusive technology precisely controls hole to hole locations.  TT™ Tooling can use standard bushing configurations as well as special Super Tooling-style pins and bushings.
Separator Plates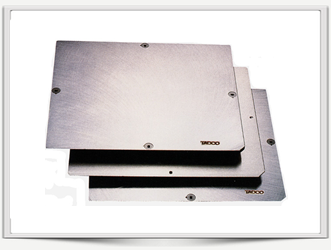 TADCO Separator Plates are offered in four different stainless steel alloys with varying degrees of hardness and surface finish: 304, 420, 630 and S-4  Offering a choice of alloys allows TADCO to design each job to the customers specific needs.  This flexibilitymakes a world of difference in a competitive PCB market.

Pins and Bushings
TADCO's pins and bushings are machined to precise tolerances using special steels and are interchangeable within the industry. This makes a world of difference when buying replacements that are guaranteed to fit.