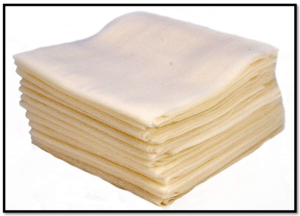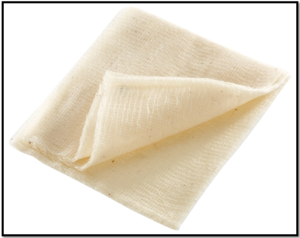 PROVIDING AN UNSURPASSED VARIETY OF PRODUCTS TO
MEET YOUR EVERYDAY CLEANING REQUIREMENTS.
The Dust-Tak Polyweave "White" has special woven synthetic fabric designed to eliminate cotton fibers from
cut edges as a source of contamination.
The Dust-Tak "White" is constructed of a special cotton mesh that increases the surface area of the wiper, maximizing dust pick-up.
The Dust-Tak "White" is a fine quality of fabric with clear resin treatment. Users can see clearly when the wiper is getting full of retained dust particles and contaminates.
The different tack levels make Dust-Tak "White" ideal for use with warm or hot substrates in the exposure room for cleaning phototools, vacuum frames, critical cleaning applications in the laminating room and high tech cleaning applications with a need for low levels of contaminates.
A more effective dry alternative to blowing, vacuuming and wet wiping.
Does Not Dry Out!
Packaging
Available Sizes: