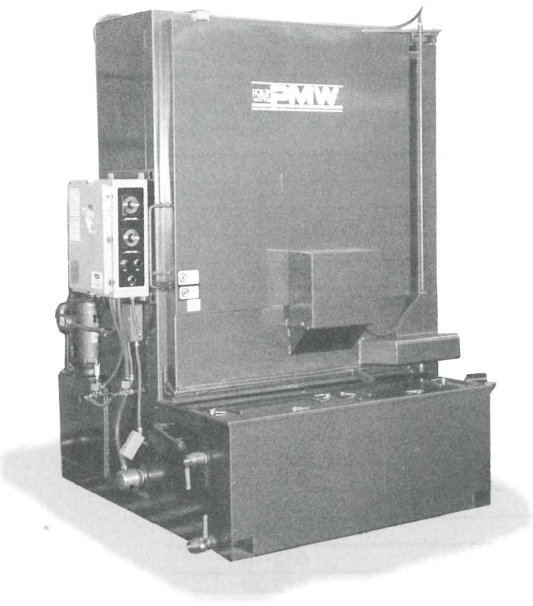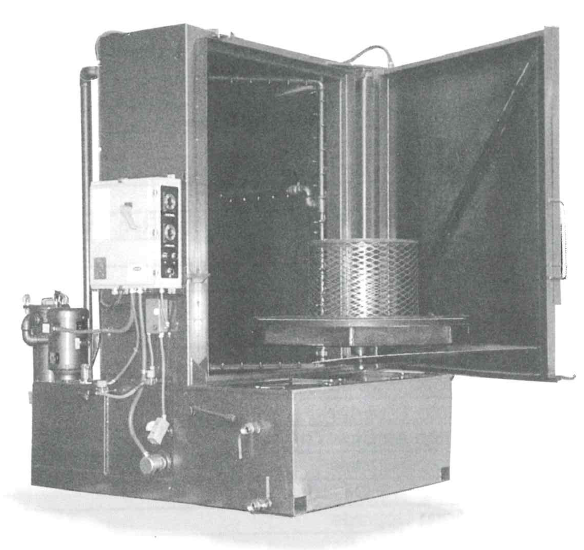 The 812 series machines are available in 6 standard sizes up to a
6 ft. dia. turntable with 60″ working height and 2000 lb capacity.
The door mounted turntable  design is built to provide complete
accessibility. The labyrinth door design eliminates the need for expensive
replacement seals. Your customization will be perfect for its application. 
FEATURES
Door mounted mechanical drive turntable

V2 H.P. turntable motor

Front reservoir

Fully insulated

Fresh water rinse with manual diverter baffle

7-day timer

Labyrinth seal door

18 KW electronic heater

Stainless steel wash nozzles