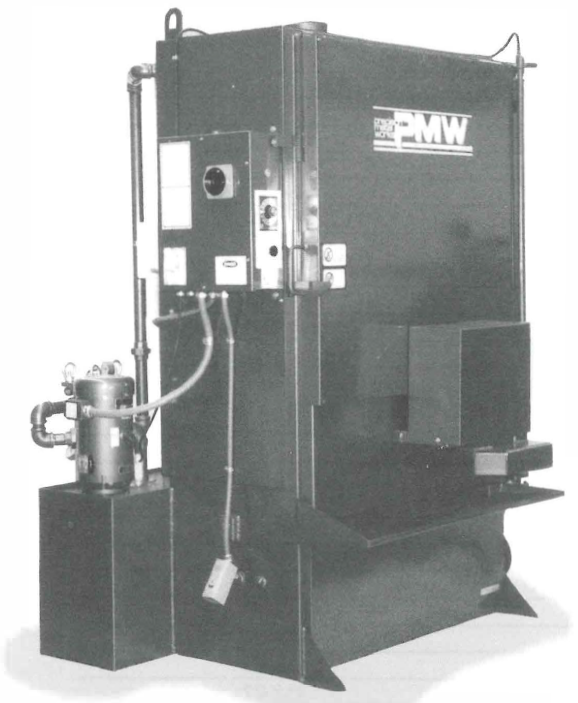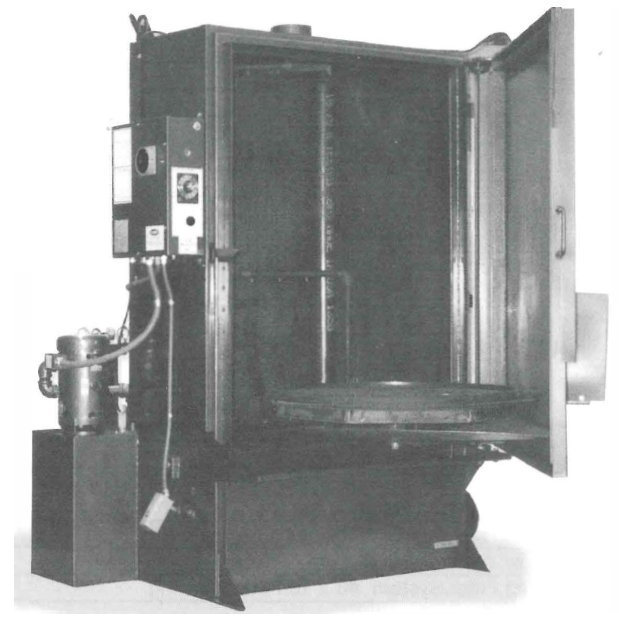 Perfect for larger shops because the 36″ dia. turntable and 42″ of working height it will
handle just about any cleaning job with ease (up to 1000 lbs. of parts.) The model 612 has
a 7.5 hp. pump that sprays 110 gpm at 60 psi, 12 Kw. electric heat, insulated cabinet, electric
lockout, 120 gal, reservoir and 5 cu. ft. parts basket standard.
FEATURES
Labyrinth door design – eliminates the need for expensive replacement seals.

42″ work height – will accept any automotive block, cylinder head or transmission body in todays market.

Door mounted turntable – provides easy access for loading and unloading. 1000 lb. capacity turntable.