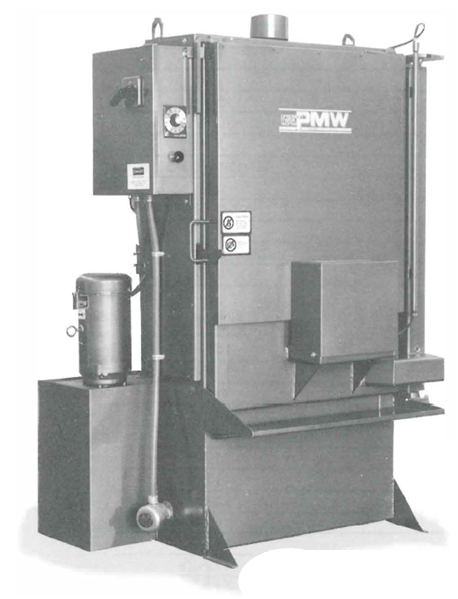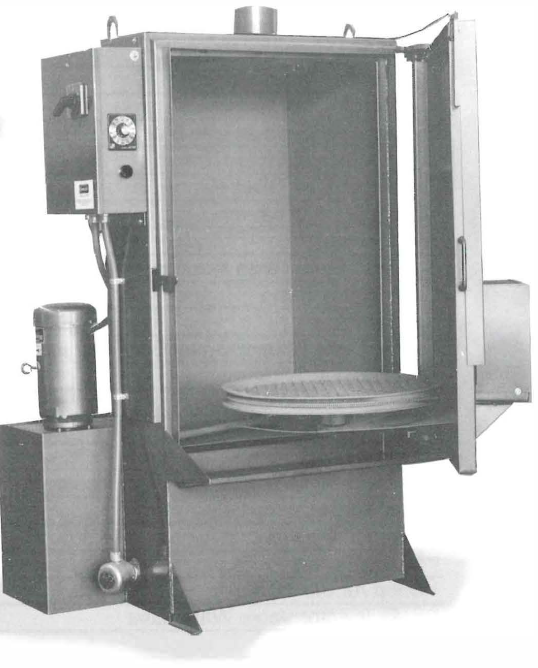 With a standard 5 hp. Pump, 26″ dia. turntable, and a 40″ working height this washer,
 the model 412 is ideal for commercial rebuilders and larger shops.  It boasts a 5 H.P.
pump, 12 Kw. electric heat, insulated cabinet, 70 gal. reservoir, electric lockout and a 5 cu.
ft. parts basket standard. Turntable easily handles loads up to 800 lbs.
FEATURES
40″working height -will accept any automotive block,cylinder head or transmission body in todays market

Door mounted turntable-provide easy access for loading and unloading.

800lb. capacity turntable