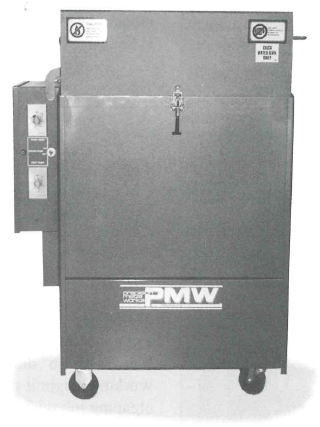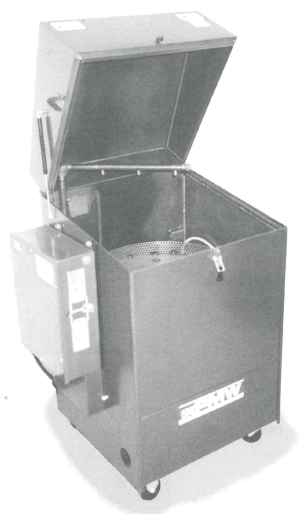 The model 110 is the perfect Power Spray Washer for the small shop as well as
an inexpensive additional washer for the large shops. With a 12 ga. steel cabinet,
a 2 hp. main pump, this rugged machine is designed for small parts to V-8 blocks.
The model 110 is safe, portable and efficient method for commercial and
industrial applications.
 FEATURES
Fully Automatic – Timed cycle allows user to perform other tasks while parts are washed.

Cleaner  Parts – Dirt, oil and grease, naturally separate from water and the wash solution

remains cleaner and does not redeposit on the parts.

Turntable Rotation – The turntable turns the parts to ensure complete exposure to wash

solution therefore a cleaner part.