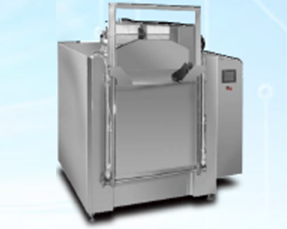 MicroCrafts Nanosteam Curing increases your throughput by 10 times. Further combining with our
on-demand inkjet printer shall enhance your productivity in competitive quick turn market.
Curing time of Resist Ink takes only one tenth of conventional method and dramatically cuts power consumption

Significantly cuts down the energy cost. (Approximately half of conventional wicket line)

Improves quality by low-oxygen condition. (Oxidation shall not occur, Nitrogen purge is not needed)

Can also be used for curing after legend printing (Min. 3min~)

Can be used under normal pressure, thus can be used regardless




of the boiler specification in the facility.